special seasonal packages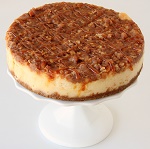 caramel apple cheescake
Our rich cheesecake batter made with Philadelphia Brand Cream Cheese, is layered with fresh apples, streusel topping, and finished with a drizzle of housemade caramel sauce.
Caramel apple cheescake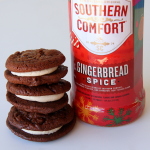 gingerbread sandwich cookies made with southern comfort® gingerbread spice
Welcome the Fall with our Gingerbread Sandwich Cookies made with Southern Comfort® Gingerbread Spice - specially commissioned by Southern Comfort® to celebrate the debut of their newest beverage. Our gift box contains 12 sandwich cookies that are sure to liven up any party!
gingerbread sandwich cookies made with Southern Comfort® Gingerbread Spice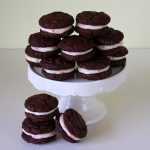 peppermint platino box
12 peppermint candy-filled chocolate platinos (our most popular sandwich cookie) in our branded gift box
peppermint platino box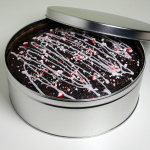 chocolate peppermint cake gift tin
Our incredibly moist chocolate peppermint cake (9 inches) with peppermint drizzle and crushed peppermint candy
chocolate peppermint cake gift tin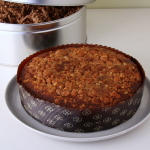 pumpkin streusel cake gift tin
Our ultra light and super moist pumpkin spice cake (9 inches), topped with buttery oat based crumb topping
pumpkin streusel cake gift tin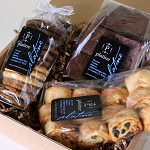 holiday gift box
12 of our assorted artisan cookies, 12 of our traditional rugelach, and 6 brownies in our branded gift box
holiday gift box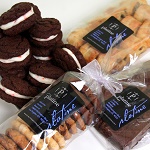 holiday gift tower
12 peppermint platino sandwich cookies, 12 traditional rugelach, 6 brownies, and 1 dozen assorted artisan cookies in our branded gift boxes
holiday gift tower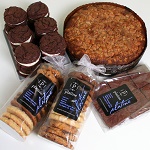 deluxe tower
our branded gift boxes include 24 assorted artisan cookies, 1 pumpkin streusel cake, 12 peppermint platinos, and 6 brownies
deluxe tower